Author
Family Constellations Therapist

Writer, sharer, truth bearer, wife, mother, daughter, sister and friend.
Kate is an Australian born Author, Leader and Family Constellations Therapist who has been guiding others to courageously listen to and trust their own precious hearts for over two decades. The author of 'An Invitation to Trust' and 2 oracle card decks, Kate's passion is sharing Retreats, Workshops and teachings that invite transformation, deepen trust and inspire courage.
Having a nomadic heart, Kate loves to travel sharing her message of trust the world over. Her greatest loves are her beloved husband Rob, and daughters Pearl and Freya.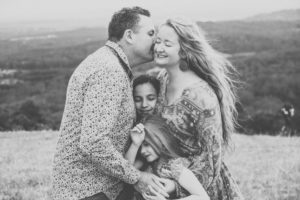 She offers online 'Sit with Kate' Embodied Change Sessions and Oracle Card Readings, supporting others to take the next step in their unique journey. 
The long awaited release of her debut book, 'An Invitation to Trust' received an exceptionally warm welcome from places as far as the USA and Canada.
Most recently Kate created 2x Oracle Card Decks to bless the world:
An Invitation to Trust Daily Guidance Oracle and An Invitation to Trust Self Love and Self Care Oracle. 
Kate lives on the Sunshine Coast is Queensland Australia. 
---
A personal letter from KMF:
Hello brave heart.
I am so glad you made it here. Thank you for joining me.
Let's be real, life is messy. But, it's also intensely beautiful.
This is what a rich human life is meant to look like.
My work exists so you can find your voice, learn to trust you and ultimately rise to say 'YES' to whatever your best life is.
Now is the most important time of your life to be brave.
If you are ready for the next step, please read my book.
Because: You are the human you've been waiting for!
With love and kindness,
KMF xo
---

---
Words of support for 'An Invitation to Trust':
"I laughed, I cried, I learned…."
"Kate captures the beauty and essence of this very life."
"A sparkling little chunk of comfort…."
"I just open the page and like magic, whatever I need to read is right there!"
"I have tears of gratitude, honestly this book is a gift for my soul."
"I have been waiting so long for such a book…"
"This is the kind of book that feels like home yet leaves you looking deeply at yourself."
"Kate has a true gift of expressing life in a real way…"
#aninvitationtotrust