The most ground breaking parenting guidance (beyond broadcasting a silent safety net of belief in everything about my girls along with clear boundaries and a loving home) is truthfully leaving my children alone. Not poking or prodding or interfering with them (in other words… simply trusting them and supporting them to keep trusting themselves). It's not always easy because I'm human and I have my own fears that float about in my mind but… I'm committed!
This weekend at the mid winter festival we stumbled upon the children's story telling competition. Freya was sitting right up the front as they were prepping the stage. All of a sudden she ran back and told me she was going to sign up for the competition (😳 insert my terror here)! All I could say was "you go for it love!" And then she ran back to the front of the audience to rejoin her friends (that she had met just a few minutes earlier). Using my voice has been one of my biggest lessons, and for a good number of decades I used extreme preparation to counter balance my extreme fear. As freya ran off I felt 5 years old and frozen. That little girl in me wanted to step in and warn her of all the things that could go wrong, to tell her that kids had been preparing for months and she had only just come up with the idea. To brace her because it can be scary to get up on stage with only you and a microphone 🎤 with hundreds of people looking back in silence. I wanted to caution her and encourage her to come back next year when she had time to prepare and had at least watched a story telling competition once in her life…. But… the 40 year old me had one clear request of myself. Please dear woman: Keep your mouth shut and smile.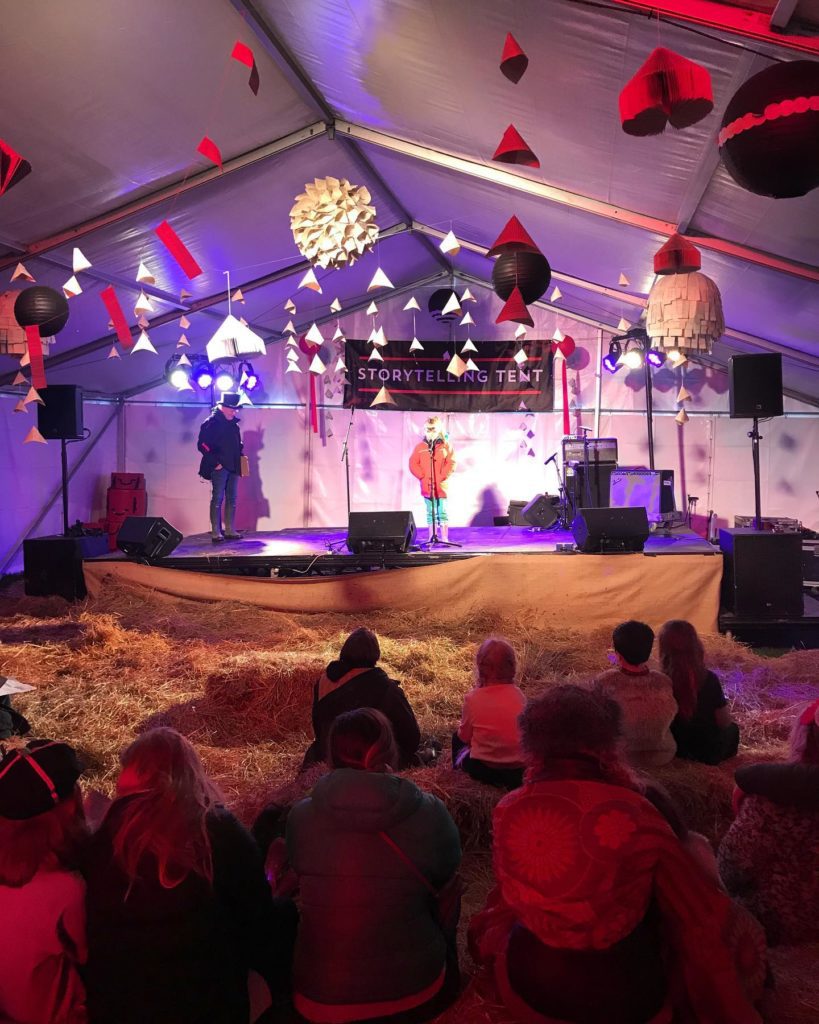 And that's what i did.
I watched 7 children stand up and tell their well rehearsed stories (and I silently smiled as my mind did its thing). The 8th child was Freya. When her name was called she joyfully made her way to the very front of the stage and smiled while the sound guy adjusted her mic.
I was in awe…. and totally frieking out… Then those shiny words fell from her lips with an ease I've never known…
Once upon a time there were two sisters, they were best friends…
And she never looked back.
I of course bounced between terror, presence and awe the whole time and when she said those famous words…. "the end"…. I wanted to scream and shout and kiss her and the earth because we had all survived!!!
The audience and I applauded wildly. The compare couldn't believe she hadn't pre prepared and had simply showed up minutes before.
But freya, Wild, free and certain as ever, simply clutched her $25 prize voucher from Fullers Bookstore and said "mama, once you get on stage you get used to it. I want to do it more"…
#naturalstoryteller
#Blessherheart
#Sheispracticingherautograph
#Imayneedmoretherapy
#Sheismyinspiration
#Thismotherhoodgig
#Motherhoodthetoughesthood
#Learningeveryday
#Myinvitationtotrust