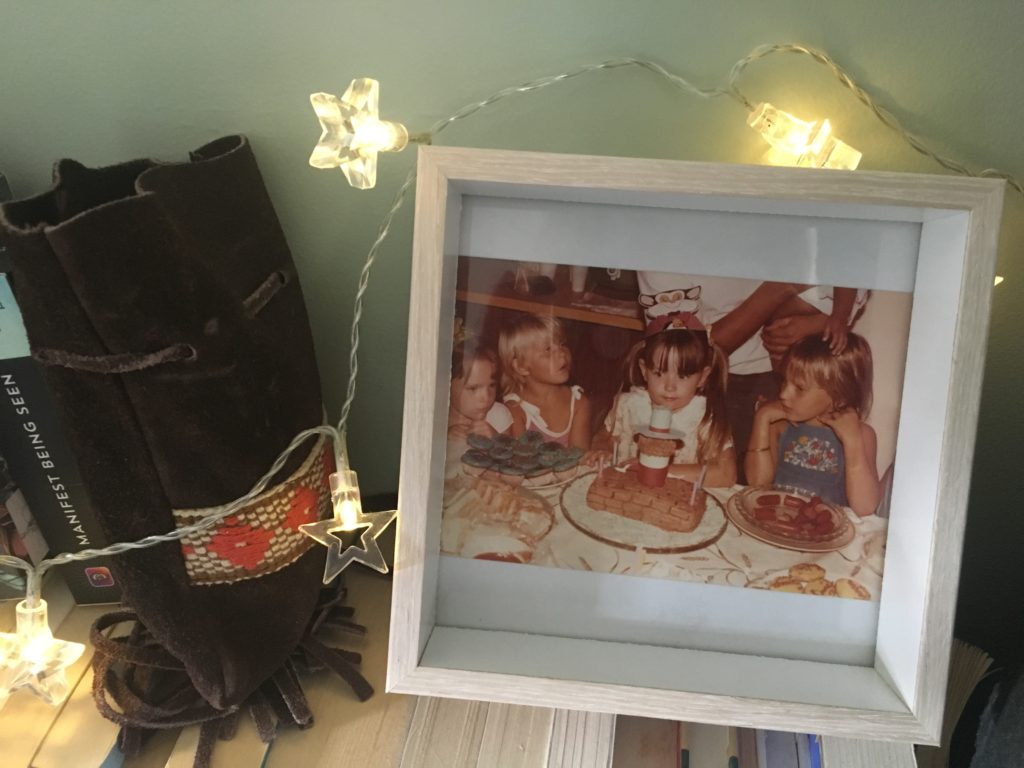 When you lose someone to suicide, life changes forever…. Yet somehow, Soni's death continues to bring me alive… She somehow invites me to truly LIVE each day as the precious gift it is….
Truly LIVING is a gift i never expected to unravel out of grief…
It's been a long time since you visited my dreams…. thank you for coming you luscious creature, this was my favourite visit yet xo
p.s. Poems are songs that whisper from the stars… so grateful this one fell from heaven xo
Last night
your joy was alive
Swirling it's way through my heartbeat
Leading me
Forward,
Dancing,
Shenanigans,
Weaving life into my veins.

My footprints sparkled with starlight
Singing praises to the darkness and all its gifts exposed.
Laughter
Once again
the mess that joined us,
Joy Dripping from our lips,
The weight of a thousand stars burned all that was heavy and dead
And we were together again.

Life lived through us
Play was the name of the game
your reckless laughter
igniting my own
And Bending my bones
While
My ears tuned in to the divinity I'd forgotten.

Ive missed you my friend
Your shade is my ice cream on a summer's day
How did you know I've been
Yearning for
the 'me'
that was light and alive and no longer afraid of happiness.

Time had not touched you,
The weariness I imagined was not a cloak you owned.

Sunshine revealed
no weight in your bones.
I'd forgotten how to dance like that.
Together
No shame,
no anger,
Just oceans singing through our veins.

I needed your visit.

I'd packed away that feeling,
The taste of fun,
But it looks good on my lips
So I won't be carrying around this dead coat
or wearing it any longer.
I lost it last night when you woke me from my slumber
I'm
Awake now
And I won't be searching for the darkness….