This is a flashback to 7 years ago when my precious first born was two.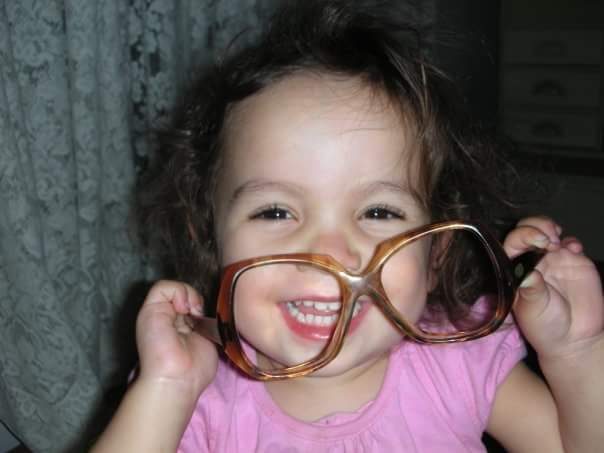 Bless her heart, she landed in a feathered nest of complete joyful sanity!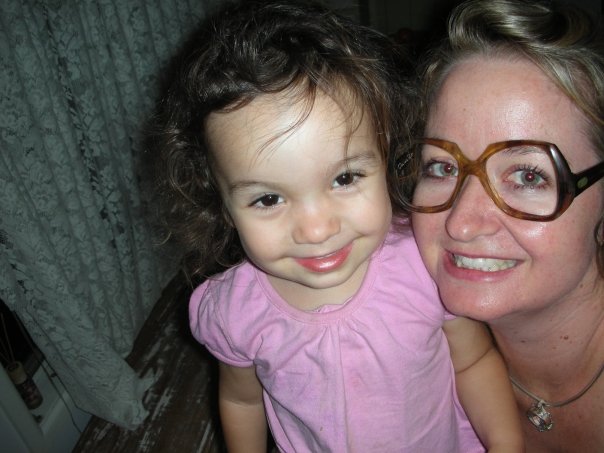 These happy glasses have been in my care since i was 20. While growing through a particularly challenging chapter of life I was treasure hunting in an op shop and found them. I promptly removed their thick dark glass and put them on. My life changed in that moment.  The lady in the op shop told me they suited me perfectly and i didn't need to pay for them as i didn't need the glass lenses! They were a precious gift! Life is good.
These happy glasses became my 'instant joyful perspective' when i lacked perspective of my own. They still sit on my writing desk next to my computer at home. Ive even taken to expressing my creativity by making 'happy glasses' as presents for a few of my dear friends. I like to believe my creations are a little more refined, and they are if you insert imagination!
Everyone needs a pair of happy glasses. They take the seriousness of life away. I have been known, on more than one occasion, to do my complete grocery shop wearing these glasses. I have mastered the art of cool surrender, i give a simple smile at those humans that stare then continue 'being as normal as i can', making my way down the grocery aisles.
The insanity of these glasses instantly gifts sanity to my life. When wearing them I remember the truth of things, i cease taking MYself so seriously and some days i even cease being a self at all!
So if you are having a hard moment, day or chapter, maybe you can find some happy glasses? Or maybe me being a fool is enough to introduce some sacred silliness into you day. Some days life is hard and messy, it doesn't mean we are not allowed to smile or have some fun.
In finishing let me quote kermit the frog:
"Don't take life so seriously, you are not going to get out of it alive anyway".
Take care beautiful people and have some fun in this great big mess if you can.
With love and kindness, KMF xo